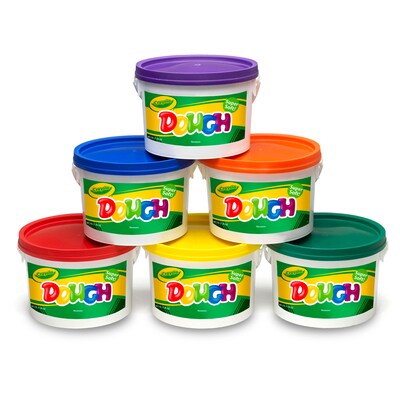 Crayola Dough Set of 6 Tubs Red, Orange, Green, Yellow, Purple, Blue
Crayola Dough Set of 6 Tubs Red, Orange, Green, Yellow, Purple, Blue
Item #: 901-23976861
Model #: BIN570016
Brand: Crayola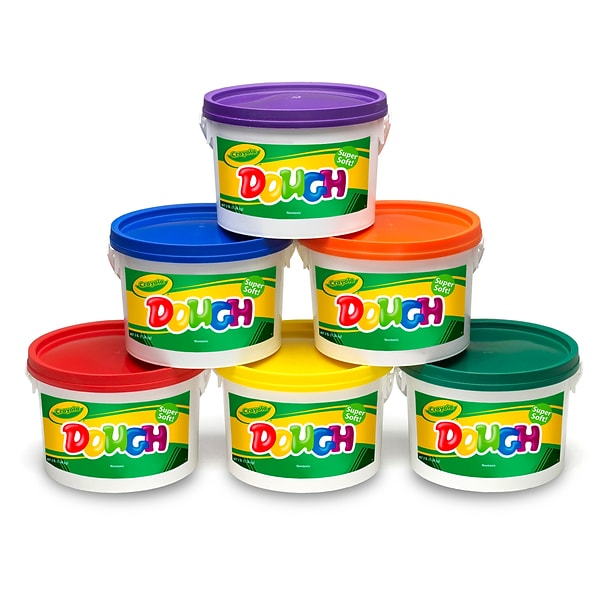 Easy-to-use clay for sculpting and modeling solid, durable forms.
Soft, pliable modeling material resists crumbling, doesn't leave a residue on hands or most surfaces and will not spot or stain. Non-toxic. 3 lb. tub.
Modeling Clay
Clay is a fine natural rock or soil, that can be molded into different objects.
Set of 6 colors: Red, Orange, Green, Yellow, Purple, and Blue
19.19" x13"
Acid free
crayola
Multicolor
Clay
6
Clay
5 and up
5.25
19.19
Number of Craft Supplies per Pack
6
Set of 6 Tubs Red, Orange, Green, Yellow, Purple, Blue
Modeling Dough
1
Pack
Multicolor
288