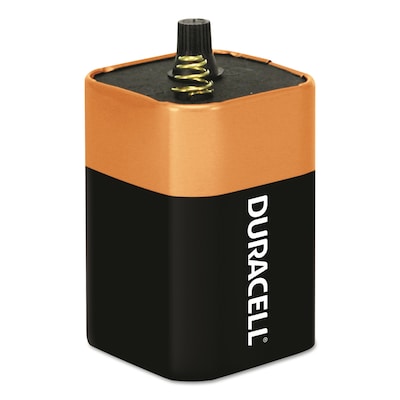 Duracell 6V 908 Alkaline Lantern Battery (DURMN908)
Duracell 6V 908 Alkaline Lantern Battery (DURMN908)
Item #: 901-MN908
Model #: MN908
Brand: Duracell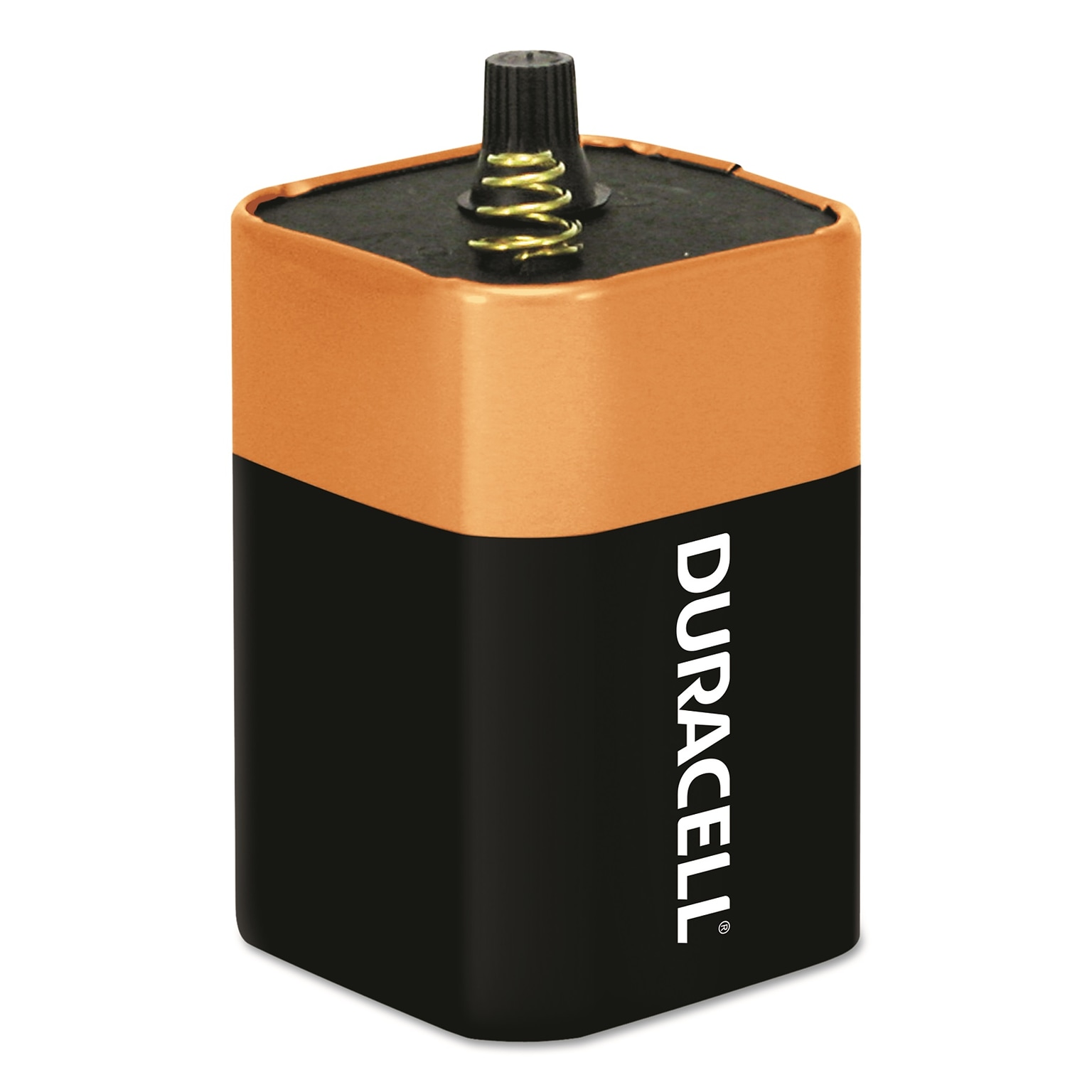 Frequently bought together
A Duracell MN908 6V lantern battery serves as the perfect options for lanterns and other light sources.
Duracell MN908 batteries are easy to store away in the office supply closet and even easier to use. This battery works with a variety of electronic devices, but it really shines in making things shine. Lanterns and flashlights are the ideal use, and the optimized and efficient battery output helps to keep them running for a long time. This battery offers the assistance and assurance you need when powering critical devices like your office's emergency flashlights and lanterns.
Battery Size of 6V for ideal use in your office's flashlights or lanterns
Alkaline battery type for high quality performance
Power your office's portable devices with this long-lasting and reliable battery
Secure seal ensures your batteries will remain undamaged and functioning properly
Seven-year manufacturer's guaranteed freshness for added value in your purchase
1 battery
Alkaline batteries are high-quality for lanterns
7-year manufacturer's guaranteed freshness dating
Perfect for Light Sources
You never know when your office may lose power, so having a working light source on hand at all times is key. Duracell 6V batteries are perfect for pumping lanterns and flashlights full of juice. Having one of these on hand allows you to confidently lead the way and ensure your office's safety.

Seven Year Shelf Life
You might not need a Duracell 6V battery immediately, but it helps to know that when the need arises, you can count on performance. This battery boasts a shelf life of up to seven years, so there's no need to worry about its performance decaying in the short term. You can store it away in a desk drawer knowing that when you need it this battery offers a dependable and consistent power source.

Dependability
Power an array of your office's handheld electronic devices with this 6V battery. You can expect a consistent, reliable and long-lasting supply of power ideally suited when you need to put your office's supply of flashlights and lanterns to work.
Each
Alkaline
6V
Duracell
No
Yes
Not Rechargeable
Silver