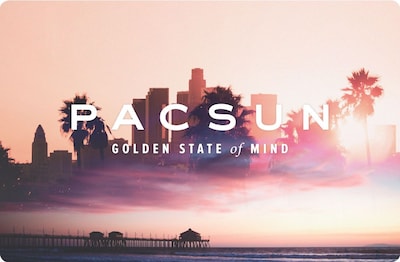 Pacific Sunwear Gift Card $100
This product is not eligible for earning or redeeming points.
Pacific Sunwear Gift Card $100
Item #: 901-2140526
Model #: 79094B10000
Brand: Pacific Sunwear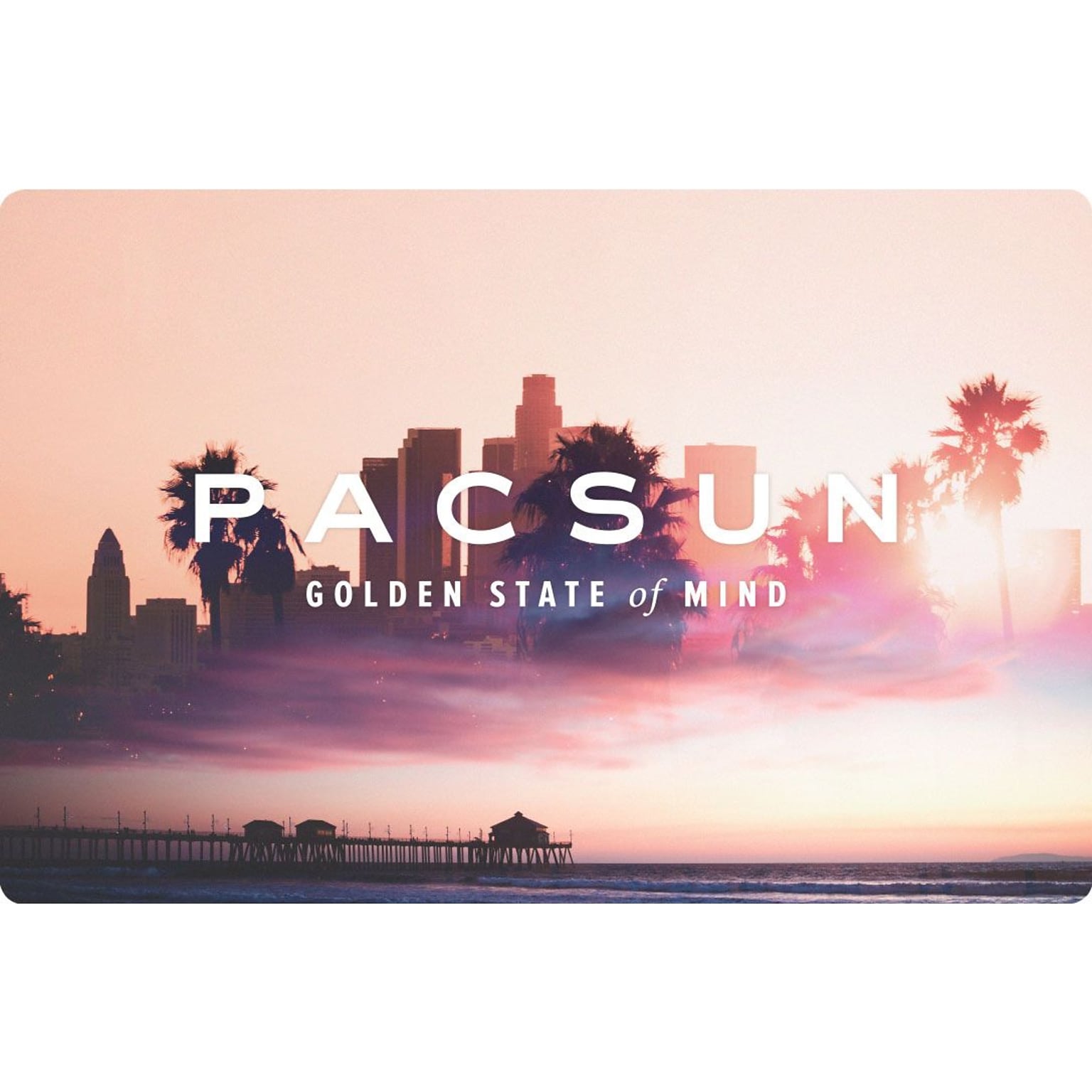 Business customer exclusive
We apologize. Due to contractual obligations, this item can only be purchased by registered business customers
If you are a registered business customer, please sign in to purchase by clicking the "Welcome" link at the top of the page
Gift Card Limits & Restrictions
Due to federal money laundering laws, Quill cannot sell more than $5,000 in gift cards in a single transaction.
QuillCASH™ cannot be redeemed for or applied against third-party gift card purchases.
First-time Quill customers must prepay all gift card orders.
Product details
Dollar Amount
Gift Card Class
Gift Card Type
Brand
Pacific Sunwear Gift Card $100
PacSun carries an extraordinary mix of street wear, trending fashion, emerging brands, and must-have essentials. Our stores are constantly evolving with the marketplace and emphasize the diversity of youth culture. Golden State of Mind is a mantra that delivers a glimpse of the California lifestyle through the eyes of the creative and the free.
Included in the gift card purchase price is a $1.99 Secure Shipping Fee. This covers trackable shipping through the US Post Office, to ensure safe arrival
Quill DOES NOT sell more than $2000 of gift cards in any order due to Federal anti-money laundering regulations
Redemption: In-Store and Online
Please note no legitimate entity, business or agency will ask you to pay them in Gift Cards in return for services. Click Here for a link to information on gift card scams
No expiration dates
Gift Cards and phone cards are non-refundable and non-returnable. They are valid only at the retailer/service provider listed on the card. Prepaid cards cannot be redeemed for cash. Specific terms and conditions are included with each card.
Pacific Sunwear
$100
Clothing & Accessories
Classic