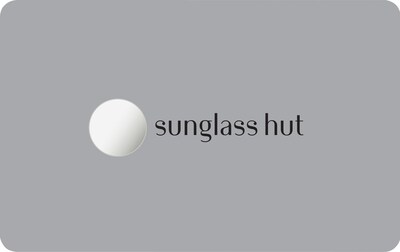 Sunglass Hut Gift Card $100
This product is not eligible for earning or redeeming points.
Sunglass Hut Gift Card $100
Item #: 901-726771
Model #: 18857B10000
Brand: Sunglass Hut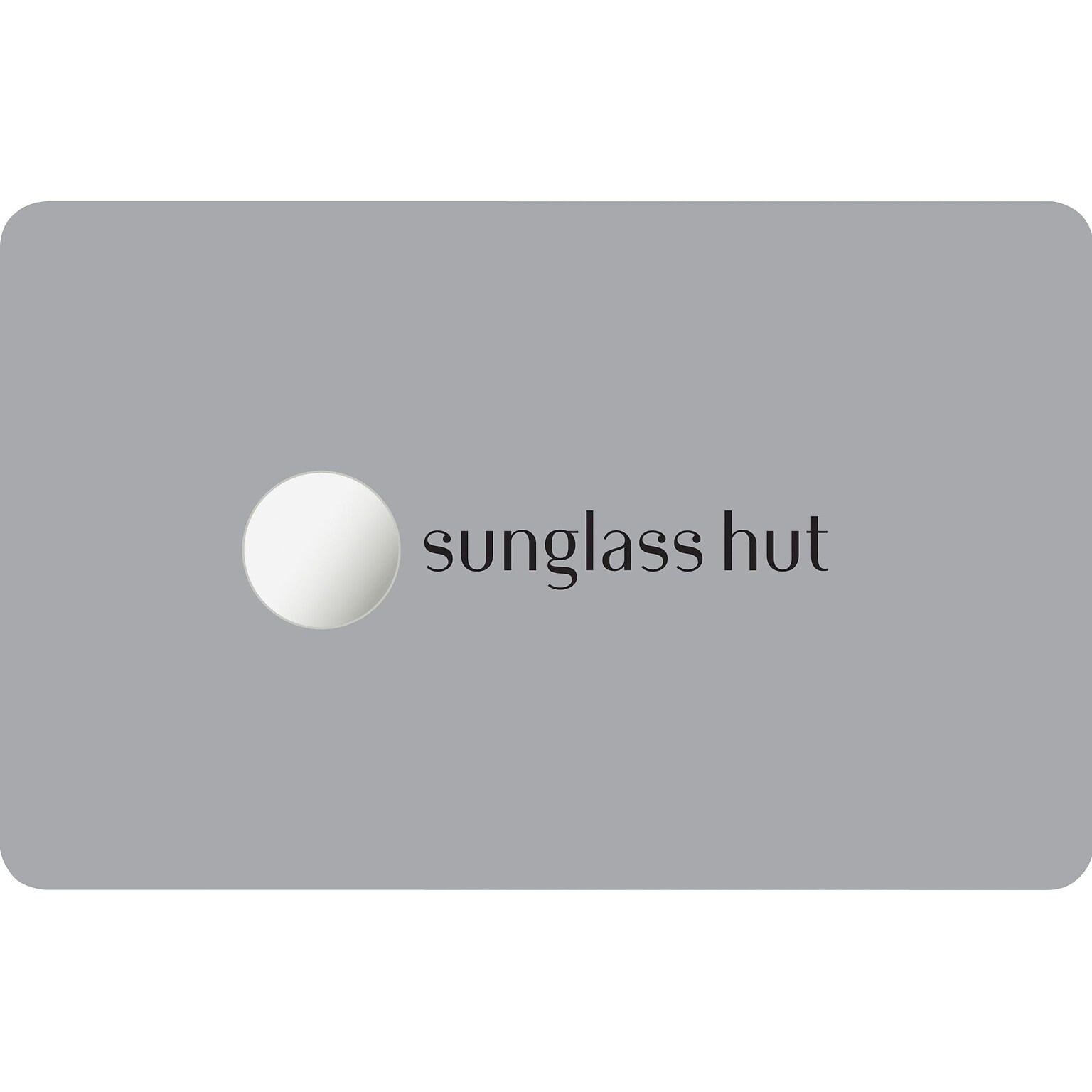 Business customer exclusive
We apologize. Due to contractual obligations, this item can only be purchased by registered business customers
If you are a registered business customer, please sign in to purchase by clicking the "Welcome" link at the top of the page
Gift Card Limits & Restrictions
Due to federal money laundering laws, Quill cannot sell more than $2,000 (including fees) in gift cards in a single transaction.
Quill does not sell more than $5,000 in gift cards (including fees) in a 24 hour period to a customer.
QuillCASH™ cannot be redeemed for or applied against third-party gift card purchases.
First-time Quill customers must prepay all gift card orders.
Product details
Brand
Dollar Amount
Gift Card Class
Gift Card Type
Sunglass Hut Gift Card $100
Iconic style - it's always in fashion. At Sunglass Hut, you'll find timeless classics from Ray-Ban, Prada, Oakley, and other designers labels. And with 90 days to bring them back and exchange them for something you love even more, you can't go wrong.
Included in the gift card purchase price is a $1.99 Secure Tracking Fee. This covers trackable shipping through the US Post Office, to ensure safe arrival.
Redemption: In-store and Online
Please note no legitimate entity, business or agency will ask you to pay them in Gift Cards in return for services. Click Here for a link to information on gift card scams
This card is honored at participating Sunglass Hut and Watch World Stores in North America. - This card is not valid at Sunglass Hut at Macy's locations or Watch World in Canada. - This card is not redeemable for cash (except where required by law), may not be sold or transferred, and will not be replaced if lost of stolen. - Pursuant to applicable laws, this card has no expiriation date and no dormancy fees may be charged. - Reproduction, Internet distribution or resale is strictly prohibited. - This card is in U.S. Dollars. For balance inquiry call: 1-888-860-7966
Sunglass Hut
$100
Clothing & Accessories
Classic