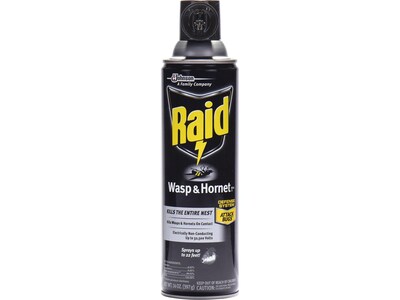 Raid Wasp & Hornet Killer 33 Aerosol for Wasps & Hornets, Unscented, 14 oz. (668006)
Raid Wasp & Hornet Killer 33 Aerosol for Wasps & Hornets, Unscented, 14 oz. (668006)
Item #: 901-94898
Model #: DRK 94898
Brand: Raid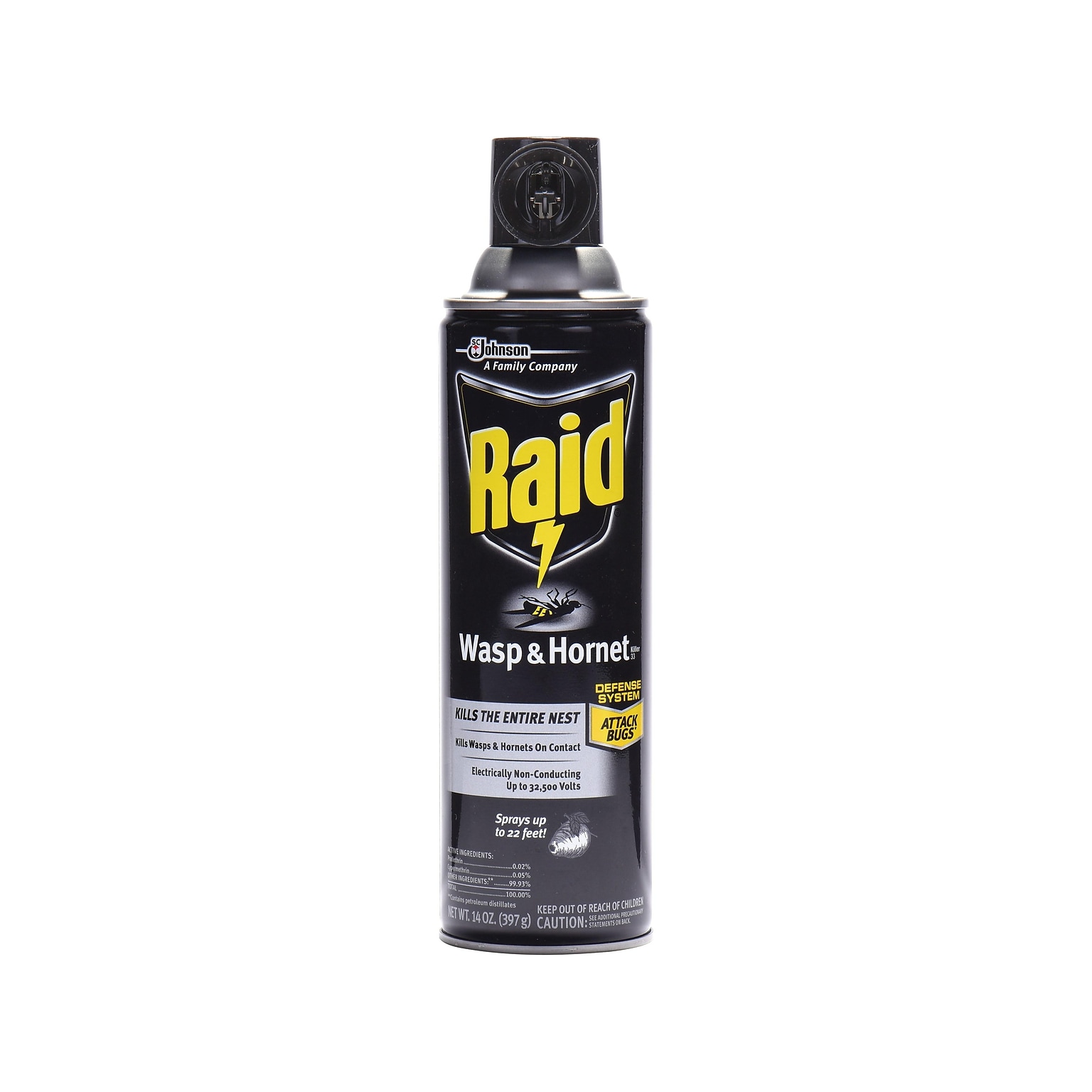 Frequently bought together
Rid your property of bothersome nests from a safe distance with this can of Raid Wasp & Hornet Killer.
Kills paper wasps, yellow jackets, mud daubers, bees and bald-faced hornets in seconds.
Kills wasps and hornets on contact from 22 feet away so you can stay a comfortable distance from the nest.
Kills in seconds--even larvae and pupae in nests.
Its residual action kills wasps and hornets bold enough to return to the nest.
Dielectric breakdown voltage rating 32,500 volts.

Raid
14
1
Pest Control Application Type
Aerosols
Sprays
Wasps & Hornets
Wasp & Hornet Killer
Odorless
Wasps