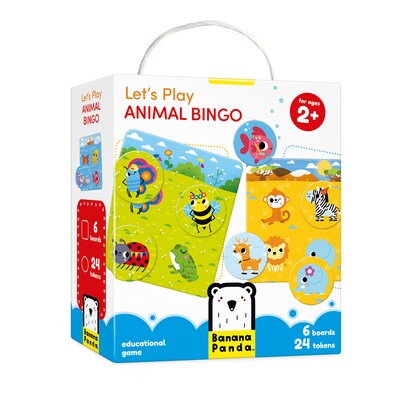 Banana Panda Let's Play Animal Bingo (BPN33677)
Banana Panda Let's Play Animal Bingo (BPN33677)
Item #: 901-24516620
Model #: BPN33677
Brand: Banana Panda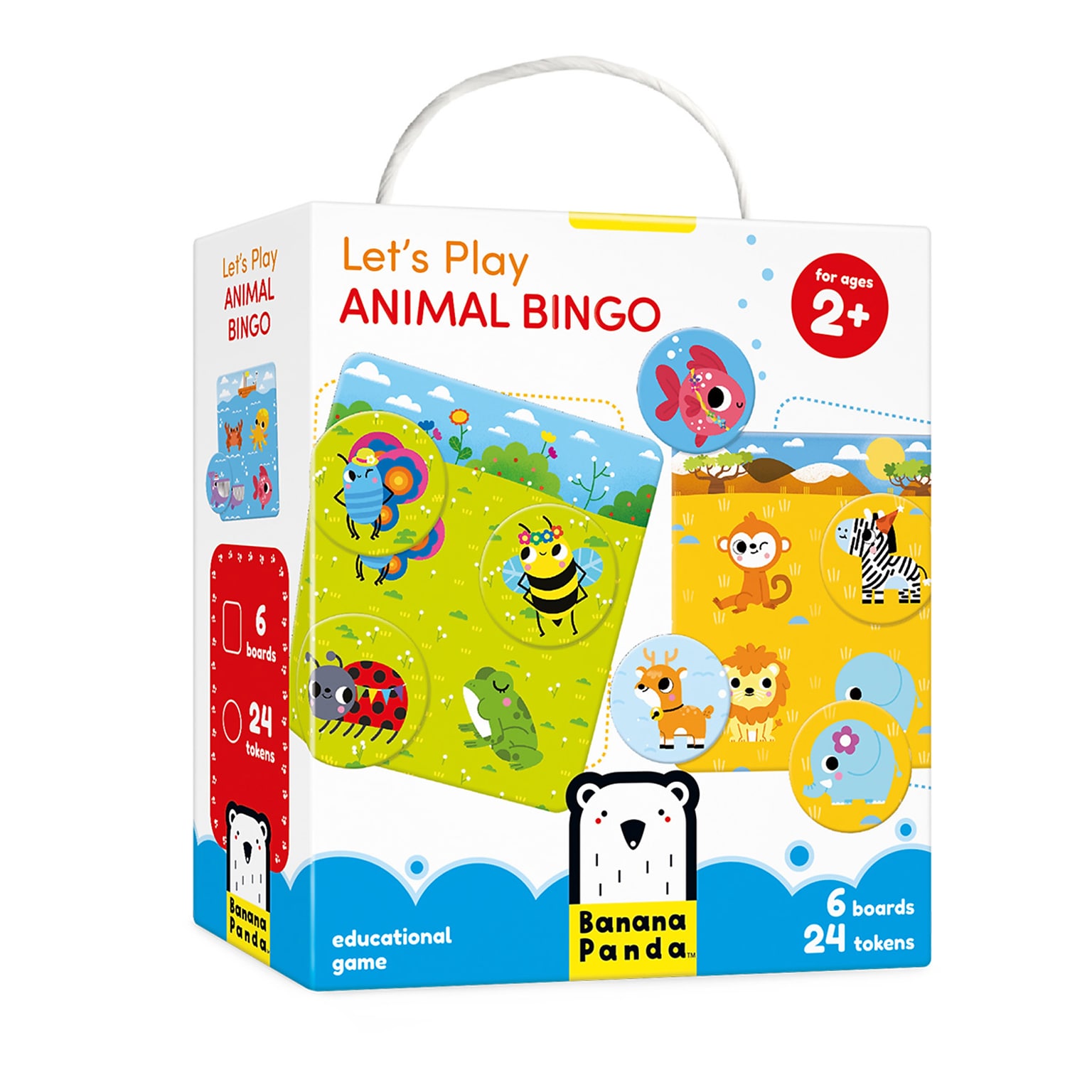 Does a whale live in a meadow or a zebra in the ocean? Of course not! Help the animals find their homes. The first person to arrange all the tokens on their board wins.
Memory Game
Players: 1+
2+ years/Grade PK+
6 Bingo Boards, 24 Tokens
Boards: 6" x 7", Tokens: 2.5" diameter
Matching and assembling large pieces: trains perception, concentration and logical thinking and teaches kids about winning and losing
Playing together guarantees great fun and fosters parent-child interaction
Large pieces are made of high-quality, thick cardboard, perfect for little hands
How to play: Match the animals to their habitats before time runs out! Lay out the tokens with the animal pictures face up and be the first to find animals for your board! For memory training, place the tokens face down and take turns uncovering one at a time. The player who finds the right animal puts it on their board. Look at the animals on the boards and tokens, and find the differences! Toddlers can play Animal Bingo by matching the tokens to the right board. Thanks to vibrant, colorful illustrations and simple rules, Animal Bingo is fun for the whole family.