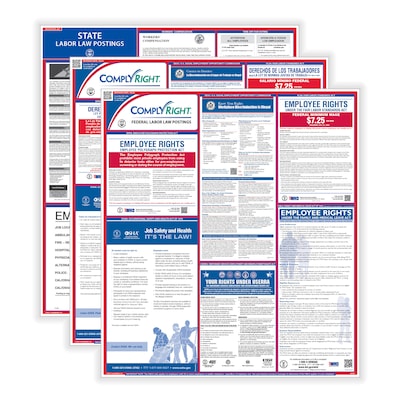 ComplyRight Federal (Bilingual) and State (English) Labor Law 1-Year Poster Service, Wyoming (U1200CBOWY)
ComplyRight Federal (Bilingual) and State (English) Labor Law 1-Year Poster Service, Wyoming (U1200CBOWY)
Item #: 901-1435290TFP
Model #: U1200CBOWY
Brand: ComplyRight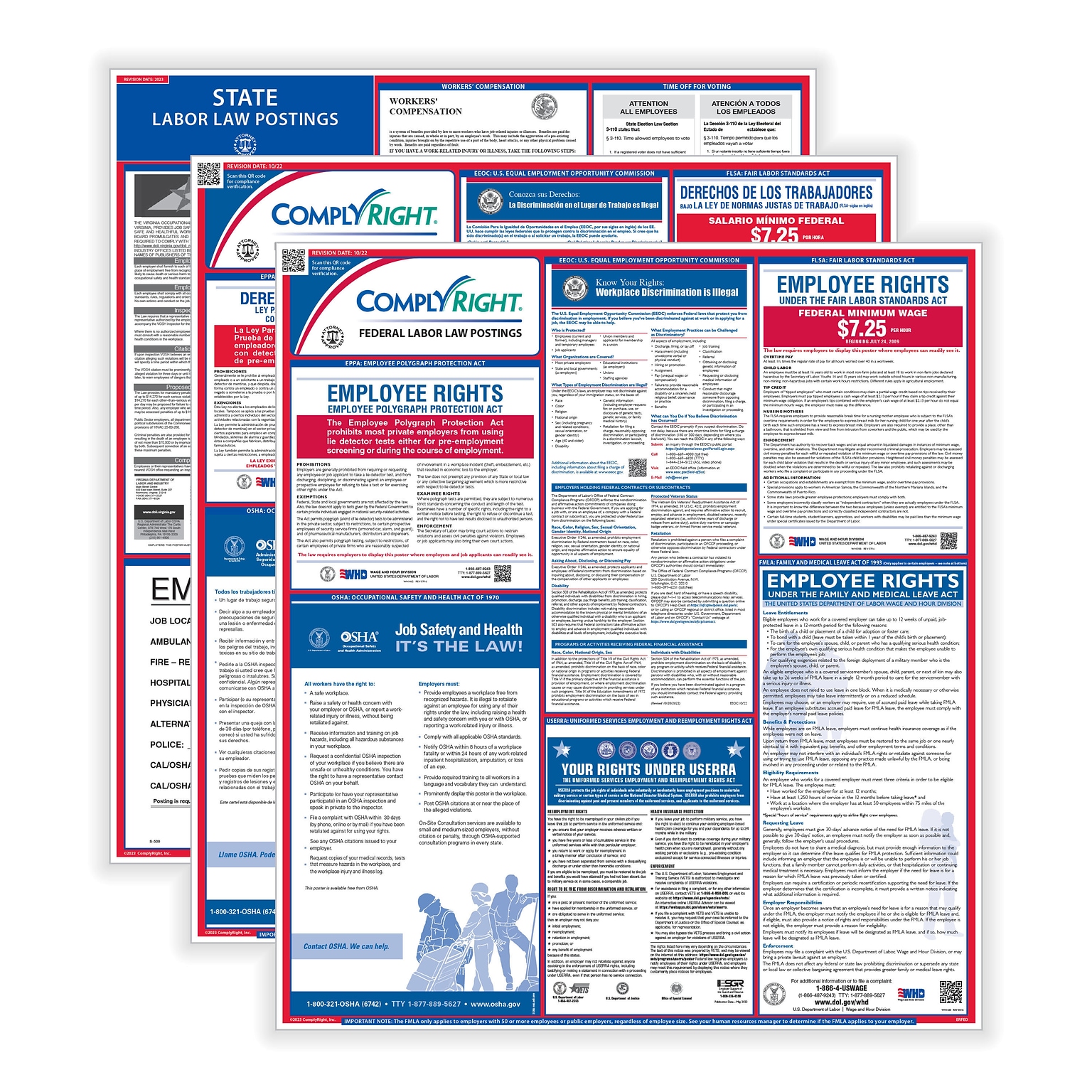 High-quality Federal and State Posting Compliance Solution. Compliance with federal and state labor law posting requirements is now easy and affordable with ComplyRight Poster Service.
Ideal for single and multi-site employers, ComplyRight Poster Service is a cost-effective posting compliance solution, which includes mandatory postings, along with one year of legal monitoring and a 100% Compliance Guarantee against fines for improper posting content. The ComplyRight Poster Service covers individual posters such as E-Verify and Right to Work, no smoking, state workers' compensation industry wage orders and Spanish postings, when required by law.
FEDERAL COMPLIANCE ALERT: June 27, 2023, the Pregnant Workers Fairness Act (PWFA) requires covered employers to post a notice describing the law's protections (revised "Know Your Rights" poster). Also, May 4, 2023, the Department of Labor released a mandatory update to the FLSA/Federal Minimum Wage poster, adding details regarding break times for nursing employees. All ComplyRight posters and services that cover federal postings now include the updated versions of these mandatory postings
Accurate and up-to-date federal and state-specific postings, which are researched and monitored by our in-house legal team of attorneys and legal researchers.
Includes one year of legal monitoring and automatic poster replacements, at no additional cost, any time there is a mandatory posting change.
New poster, at no additional cost, any time a posting requirement is added.
Must be displayed in prominent and accessible locations that are highly visible to all employees.
Laminated for added durability.
Language: Federal (English and Spanish) and State (English).
ComplyRight
OSHA
1
English & Spanish
26.75
1
Wyoming
Wyoming
Multicolor
24
Federal Labor Law