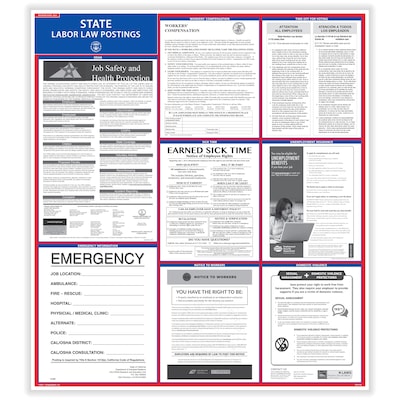 ComplyRight State Labor Law Poster (English), California (E10CA)
ComplyRight State Labor Law Poster (English), California (E10CA)
Item #: 901-E10CA
Model #: null
Brand: ComplyRight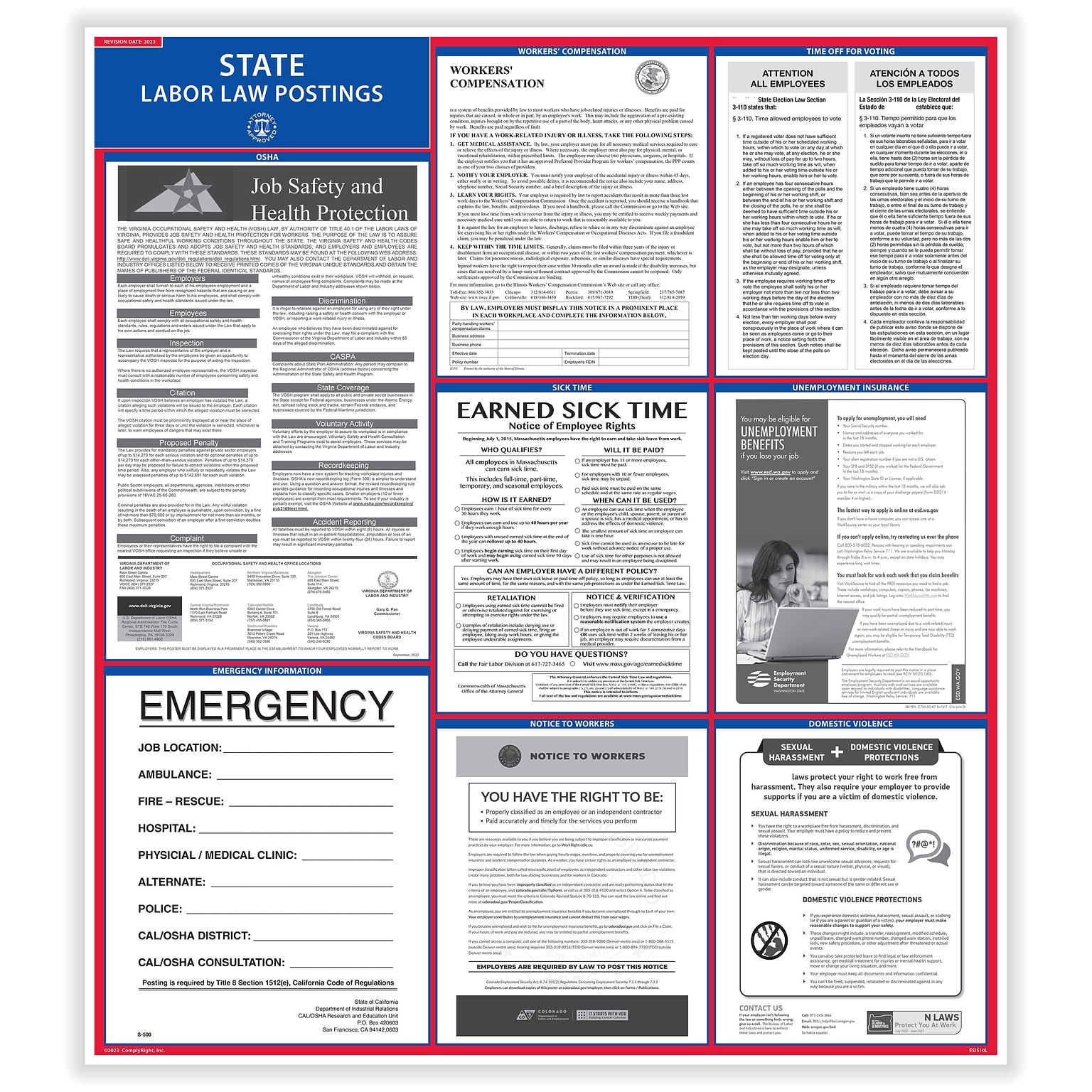 ComplyRight State Labor Law posters in easy-to-read format are developed by experienced legal team and designed to comply your business with state labor law posting requirements.
Get your business in compliance with the latest state labor law posting requirements. All-in-one, attorney-approved poster covers every mandatory employee-facing notice to streamline state posting compliance.
Always current with the most recent state posting changes.
100% compliant to ensure strict adherence to size, type font and layout requirements.
State poster provides worry-free compliance for every location.
Convenient all-in-one design makes meeting posting regulations hassle free.
Consolidated, easy-to-read format for maximum space efficiency.
Laminated for added durability.
Language: English

Meet Compliance Requirements
Make sure you meet your business obligations to comply with state codes regarding the display of California labor laws by posting the ComplyRight state labor law poster. Designed with the expertise of a legal team and formatted to required standards, this poster fully meets your compliance requirements for labor law posting. Answer Employee FAQs
Give employees easy access and current answers to their most frequently asked questions regarding labor standards. The poster highlights the mandatory state-regulated information pertaining to minimum wage, child labor laws, workers' compensation guidelines, unemployment insurance, and fair employment dealing with worker exposure to specific infectious diseases. Easy to Read and Durable
The California ComplyRight state labor law poster is a durable one-piece compilation of essential labor laws presented in a clear and easily understood format. For added durability, this poster is laminated to protect against dirt, moisture, and repeated handling.
ComplyRight
39.5
English
Laminate
1
California
Multicolor
24