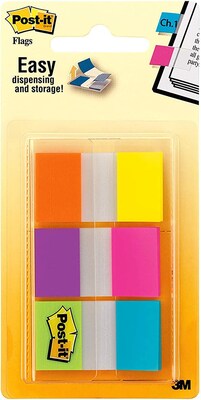 Post-it® Flags, .94" Wide, Alternating Electric Glow Collection, 60 Flags/Pack (680-EG-ALT)
Post-it® Flags, .94" Wide, Alternating Electric Glow Collection, 60 Flags/Pack (680-EG-ALT)
Item #: 901-680EGALT
Model #: 680-EG-ALT
Brand: Post-it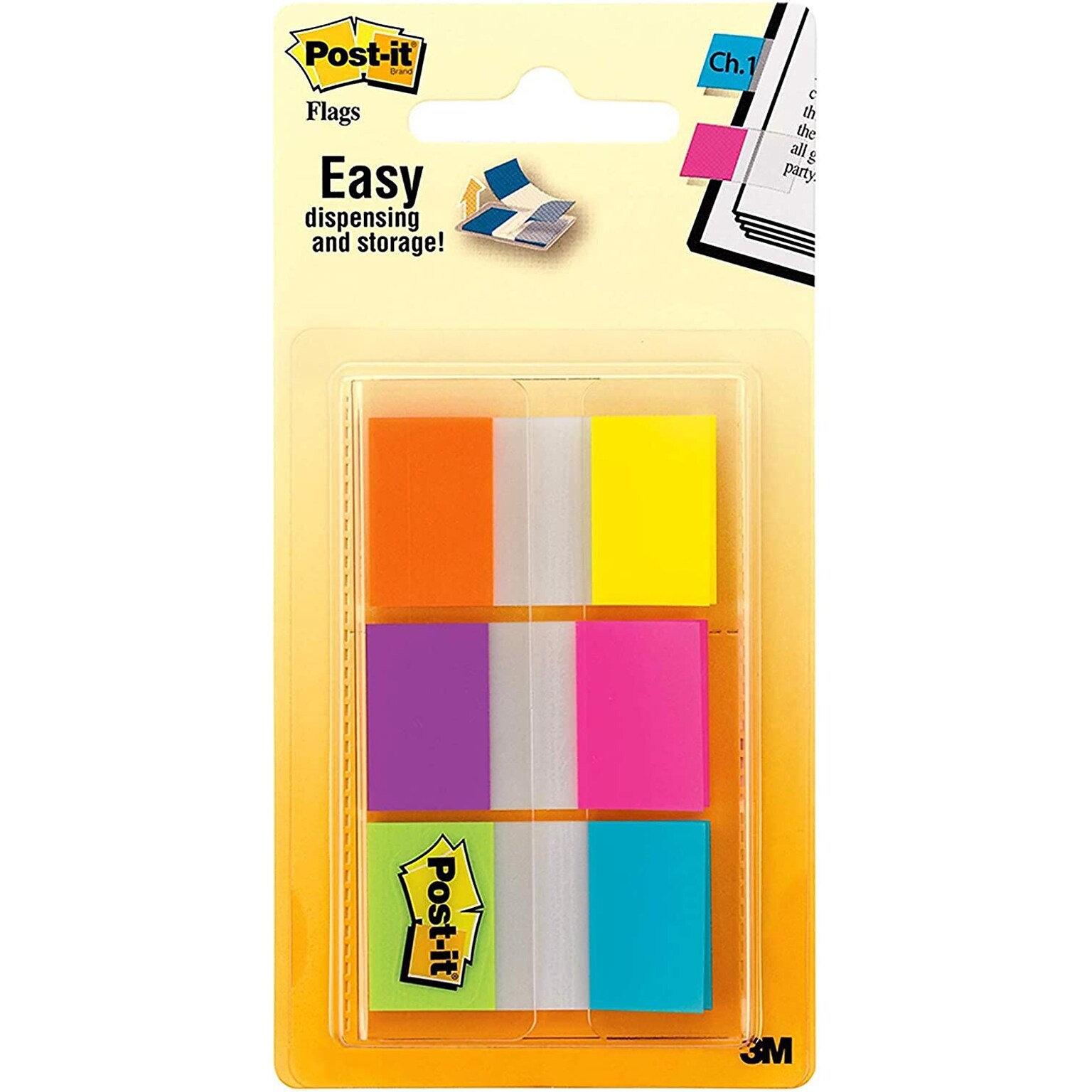 Frequently bought together
Post-it® Flags, 0.94" Wide, in Alternating Electric Glow Colors with 60 Flags in an On-the-Go dispenser come in 6 bright colors so that your marks will be seen easily.
0.94" Post-it® Flags in Alternating Electric Glow Colors come in a handy On-the-Go Dispenser so you can take organization anywhere you go. The 0.94" Flag is a larger size so that it easily stands out from office clutter.
0.94" Post-it® Flags in alternating Electric Glow colors are perfect for color coding your daily activities
0.94" Wide Flags in Assorted Colors
10 Tabs per Pad,6 Pads per Pack
Solid Post-it® Flags
Stays put until you decide to remove it
Low profile dispenser keeps flags close when you are on the go
Use to mark a section of papers to keep organized
Sticks securely, removes cleanly.
60 flags/pack
Convenient DispenserPost-it® Flags are the perfect office solution for color coding. Post-it® Flags are packaged in a low-profile on-the-go dispenser so another bright sticky flag is ready to use when you need it. The low-profile dispenser keeps Flags close when you travel.Use Post-it® Flags to Track ResponsesPost-it® Flags are perfect for creating a visual representation of group responses for office parties or picking new office supplies. Keep track of how many people are coming to the annual office party by designating different Post-it® Flag colors for those coming by themselves, bringing a spouse, or bringing kids. A big chart with colorful sticky Flags will help you to gauge numbers at a glance. If you are planning on trying some new office supplies, get input from your team by using Post-it® Flags. Assign different items different colors of office Flags to place on large paper. When the day is done, tally up sticky flag responses to pick what is next on the ordering list. Plan Ahead with Larger Post-it® FlagsPost-it® Flags are the perfect size to help you plan ahead and take polls. The 1" width allows your larger Post-it® Flags to stay visible wherever you place them. Electric Glow Post-it® Flags come in an on-the-go dispenser with 60 Flags.
10
Removable
Post-it
Assorted
0.4
Dispenser Included
Tabs
Flag or Tab Length in Inches
2
Flag or Tab Width in Inches
1
Yes
Pack
Electric Glow
51-99/Pack
60
Assorted